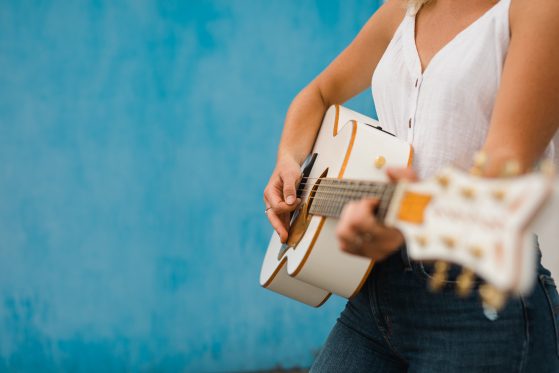 BCCMA Awards and Radio Tour
I am going to try and not offend/annoy anyone with this post but I can't help but feel like I might. Just know that that is not my intention at all but to give light to what it's actually like being a female indie artist in the music biz.
A few months ago I was pleasantly surprised about being nominated for two awards at the BCCMA'S (which if you don't know, are the British Columbia Country Music Association Awards). The first award was Female Artist (I only made it to the second ballot for that one) and the second was the Ray Mcauley Horizon Award (which is like rising star). I was obviously super excited and felt proud because I feel like I've been working my ass off for the past 2 years.
Let me give you a little background story of why I feel proud of myself.
In the spring of 2018, I was working a job that wouldn't let me have weekends off (even for music). I had a hard time booking time off for Nashville, songwriting and recording. It was pretty hard to think about doing music and keeping this job. So I quit. I told my boss that I was going to book shows and make a living off of music. And guess what, I did. I freakin did. I booked shows for the whole summer and was able to live off what I made. It was so exciting; I was on the path that I wanted to be on. I had freedom to sit at home and let my creative mind engage. That summer I headlined my first ever show at Kelowna Ribfest and I competed in few competitions. I made it to finals for Rockin River Fest, which granted me a spot on one of the main stages to perform for thousands of people. I didn't win, but it was still exhilarating. Then I competed in a Talent Search for a new festival in Kelowna called Denim on the Diamond, which I won! So I got to perform for 45 minutes opening up the festival for Jojo Mason and Chad Brownlee.
2019 has also been one of the most rewarding years of my life. I was in the Breakthrough Country Music Project in Vancouver for a couple months, competing for the grand prize and made it to finals. I have booked steady shows from May till October, have released two singles, been nominated for an award, and went on my very first radio tour promoting my single Clumsy. So to say I feel like I deserved those awards seems fare.
Anyway, back to my original story. I was at the BCCMA awards, which was at the end of October 2019, and I was so nervous. Like could throw up kind of nervous. Once they were in my category and announcing our names, I thought I might die. I've never been nominated before and this was my first year at the BCCMA's too. But my name was not called. I was not the winner. And as relieved as I was about not having to make a speech, I was obviously sad about the outcome.   I am not in anyway writing this to make the winner, Tyler Joe Miller, feel undeserving or feel bad, because we are buddies and I am so happy for him and excited for his career. But I am writing this blog because I want to express how I am feeling and about the ups and downs in EVERY DAY LIFE as a musician. It's hard. Dealing with rejection all the time. To feel like we fail because we didn't win an award. To not be acknowledged for our hard work. And to always keep trying and keep trying. It's kind of exhausting.
Anyway. After the awards I flew from Vancouver to Toronto and was on my very first radio tour, (alone, I might add). I rented a car in Toronto and drove to Barrie that night. I stayed in a super sketch hotel and hardly slept a wink because I was thinking about my interviews for the upcoming week and didn't know what to expect. At this time, Clumsy (the single I am promoting) had been out for almost a month and we (my radio tracker and I) had been working with radio for about 3 weeks. I wasn't only nervous though, I was pumped; this was exciting and new and something I had wanted to do for a long time.
Something I didn't realize about being a new artist on the market is that when you're doing radio interviews, you literally have to SELL YOURSELF. You are promoting not only your music, but also you as a person. So I found that out pretty fast and started to realize that radio is a hard place to promote your music. There's a very very very small space for new artists, especially INDEPENDENT, FEMALE, COUNTRY singers. I learned that though people appreciated how I'm going more traditional country, my song is "too country" for country radio. I also learned that 65% of Country Music on Canadian Radio comes from the States, and that 35% left for Canadians is mostly for Artists who are signed to a label company. The market also doesn't have a lot of room for women still (though this is changing the more we work our asses off and are recognized as artists with good music).
So imagine how I'm feeling by the time I come home. I just spent my hard earned money on flights, hotels, food and a rental car for 5 days and drove over 2,000 kilometers. Some days I would drive up 10 hours.
Then, as I'm sitting in the airport waiting for my flight back, I got my tracking sheet (to see what radio stations have added the song) and I was disappointed to see that only ONE station across Canada added the song. I don't think people realize how hard that is on someone. Like I honestly started evaluating my entire life, career and even music style selection. Should I even try promoting myself on radio, is it worth it to just be rejected and rejected over and over again?
But then I think about the positive feedback I've been receiving since I've released Clumsy. How it's a fun song. How it's a lighthearted, good dancing song. How it makes someone smile. How someone loves it because they relate to it. And I realize that yeah sure, radio is hard to get into, and pop country is what is popular right now, but I am still making good music and people still are connecting to it. So that's what I'm just gonna keep doing. The odds are definitely against me right now. But with hard work, passion, thick skin and a good mindset, I believe that I will achieve whatever I put my mind to.