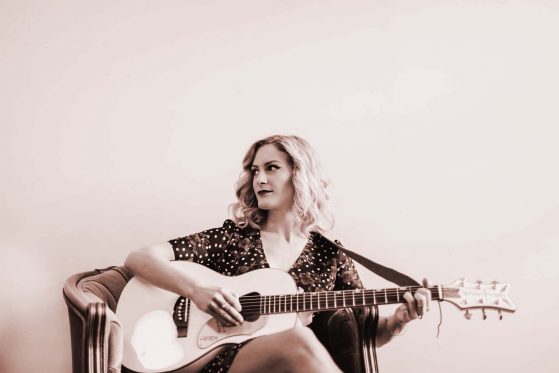 Where "Wrong Number" Came From
People keep asking me so many questions about my new single. "How is it doing for streaming?" "How many downloads have you got from it already?" But that's not what I want to talk about today, I want to talk about the creation of this gem and where it came from.
Two years ago I was in a showcase at the Canadian Country Music Awards called "Ole, On The Spot." Myself and 9 other people were selected out of all of Canada to perform for the Label Company, Ole, during the 2017 CCMA's. We could only sing one song, so I sang the song that I submitted to them, which was a song I wrote called "I'll Hold You" (which is still dear to my heart). During the showcase I got to meet some amazing other songwriters and artist, and was impressed by all the talent. One person that really stuck out to me was Michelle Pereira. She had a unique style in her music, and a powerhouse voice. We got to talking after the showcase was over and I learnt that she lived in Nashville. Well crazy thing was, I was about to go to Nashville FOR THE FIRST TIME EVER a month later, and I really wanted to write with her. Michelle being the cool cat that she is, obliged me and we set up a co-write.
Now as a songwriter, I always have ideas and lyrics running and racing through my brain. One lyric line that made an appearance in my mind one day was "Wrong Number," and I wrote it down in my phone. So as I went into the write with Michelle, I was reading off some titles we could write about and that one stood out to her. I'm pretty sure we wrote the song within an hour and a half. It was magic, and I loved it as soon as we wrote it. The song is from my own personal experience, or kind of… not really… Because I never sing karaoke, or stay up till 2am drinking, and I've definitely never called an ex (sober or with alcohol in me). Haha
Moving on.
Later that year I moved to Ontario to record some music. I wasn't sure if "Wrong Number" was the style I was going for as an artist, but when we did a demo for it, I loved it and couldn't let it go to waste.
But I sat on it for two years. I struggled with what song I wanted to release first, this one, or other ones, or all of them. I had it remixed a couple times, and re-mastered a couple times. But was still unsure of the final outcome. Finally, after Brent Farva (Panda is also what we call him) got his creative hands on the song, it exploded into just what I wanted it to be. A little bit Carrie Underwood, a little bit Miranda Lambert, but 100% me. It was edgy, yet fun, and ALL the way country and that's when I knew I wanted to release the song right away.
June seemed like a good time for the song to hit all music platforms, so June it was. It was a whirlwind, I got a photoshoot done, had a lyric video made, had my website redone, and all my promo stuff finished and ready to go within a couple weeks. BAM!!! June 13th came, and Wrong Number made its debut into Country Music, where it truly belongs.